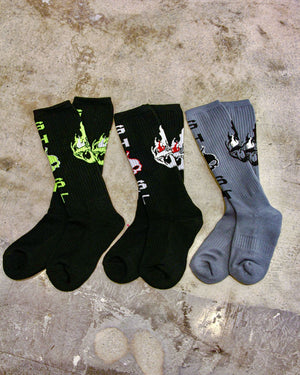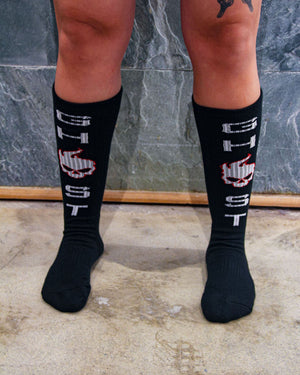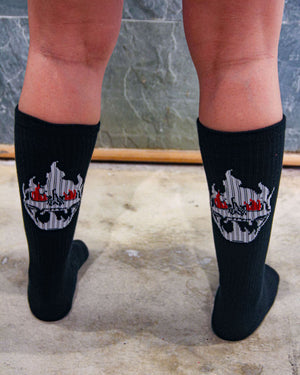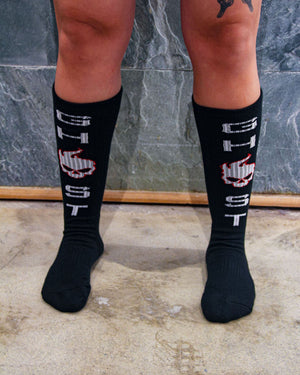 Ghost Deadlift Socks 2.0(Small/Female Sizing only)
READ THIS BEFORE PURCHASING!
SO! Our manufacturer messed up on the sizing of these socks. So, we are selling them at a discounted price!
The size suggestion we have developed is as follows:
Medium Socks: Female shoe size 4-5~
Large Socks:Female Shoe Size 6-7.5~
Extra Large Socks: Female Shoe Size 7.5-9~(will fit men will smaller size 7-8~ feet as well)
If you have very large calves, we suggest NOT purchasing these and purchasing our other deadlift socks which stretch MUCH more. These are a much thicker material.
Our unisex one size fits all socks will fit up to mens size 12/13 https://ghoststronggear.com/products/ghost-deadlift-sock-2-0
Please review our return policy, If you are not pleased with them you can return them for store credit. https://ghoststronggear.com/55037722824/policies/refund-policy.html