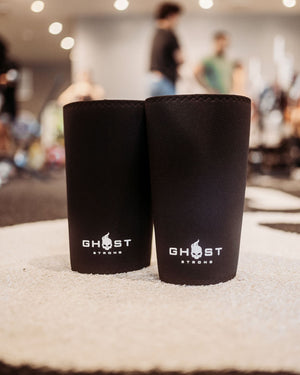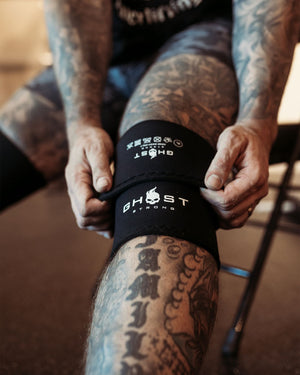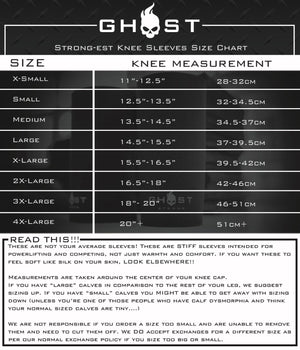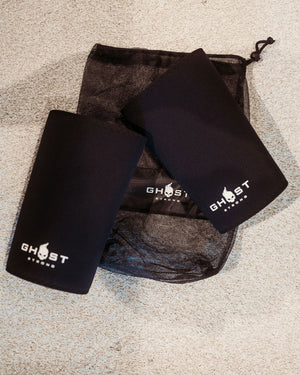 Ghost Strong-est Knee Sleeves
The Ghost Strong STRONGEST Sleeves are HERE! These sleeves are STIFF and built for adding LBs to your squat, not just warmth on the joint like the ghost of knee sleeves past.
Please follow our size chart for selecting a size to order. If you choose to be wild and size down, we are not responsible for replacing the sleeves you have to cut off your legs! We DO allow exchanges as per our return policy HERE!
We stand by the quality of our products and offer a 3 month warranty, however sizing down lower than the size chart voids this warranty. If you choose to size down and wear the sleeves very tight and use assistance getting the sleeves on and off, this compromises the integrity of the materials and the seams and may cause tearing or cause the knee sleeves to pop during use due to incorrect sizing. If you choose to do so, understand you may need to replace your sleeves periodically. 
These sleeves also can NOT be machined wash. Please hand wash only.
 *Approved in USAPL, USPA, and WRPF. Unfortunately we are not IPF approved.