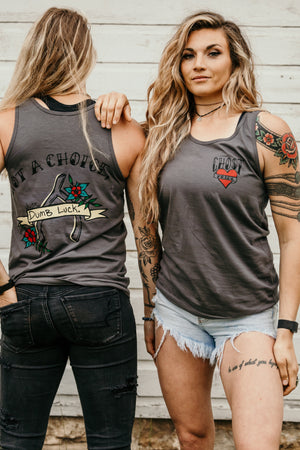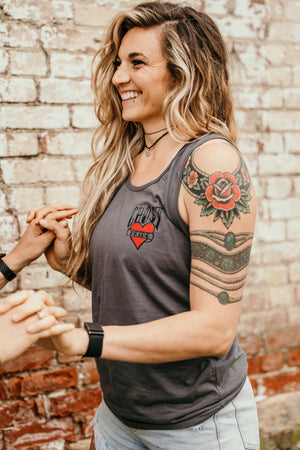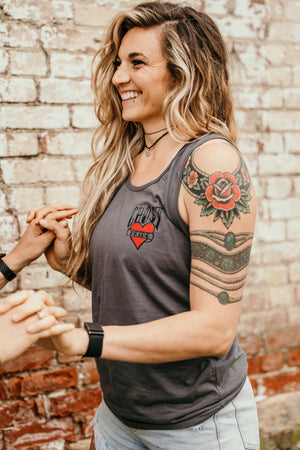 Ghost PRIDE Tank
A letter from the artist:
"I wanted this design to portray something that everyone inside and outside of the LGBTQ+ community could relate to. Something we all could gain more understanding about. I wanted it to have a message that addressed a common judgement or misconception we all have had to endure. I realized that through all the unique stories and paths, No matter what is pressured upon us, no matter what we are told, how easy or how difficult it was to come out, something that we all have in common is the fact that who we are and who we love is not a choice.
I am extremely grateful to be a part of such a loving community and consider it to be dumb luck that this is the soul I was born into."
-Abby Meehan